Caldwell & Gregory
Caldwell & Gregory is a leading provider and servicer of laundry rooms for colleges & universities and high-end multifamily housing communities.  The company services over 50,000 machines across 23 states and the District of Columbia.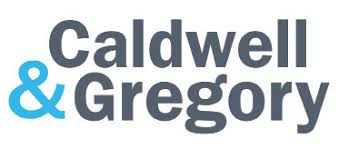 PORTFOLIO STORY
How We Partnered
Transaction Dynamics
A partnership with management to acquire the Company from its previous private equity owner. Management made a meaningful investment in the company, and the original founder retained a sizable ownership stake as part of the transaction.
Investment Thesis
Strong customer value proposition through customer service, response rates and preventative maintenance programs
Stable, non-cyclical revenue growth due to diversity of customer base and focus on "essential services"
Substantial barriers to entry due to long-term customer contracts and route density in serviced geographies
Multiple growth levers including entering adjacent geographies, improving density in existing territories and M&A driven by a fragmented market
Incline Value Enhancement
Accelerate organic growth through investments in sales organization
Improve operational performance through investments in technical service and installation capabilities
Invest in technology to improve customer experience and service capabilities
Drive acquisitions to expand into new geographies and improve density in existing territories
HEADQUARTERS
Manakin-Sabot, VA
INDUSTRY
Business Services
INVESTMENT DATE
December 2018
Caldwell & Gregory Story
See what Bob Dinnie from Caldwell & Gregory has learned about partnering with Incline's team.
One of C&G's key differentiators is its consultative, collaborative approach and commitment to outstanding customer service. This is a shared value with Incline. Our partnership will allow us to remain true to our core values, while also providing for continued financial stability. We trust Incline to help us better assess and prioritize the multiple avenues for growth ahead of us and to support our management team. It is exciting to once again partner with people we trust and enjoy working with.