Double E Company
Founded in 1972, Double E provides a comprehensive product line of web accessory component solutions to more than 7,000 customers in the paper, film, foil, corrugated, packaging, printing and non-woven end markets. The company's product lines include core and chucks, core shafts, core plugs, fiberglass cores, rollers, shafted roll stands, and core cutters.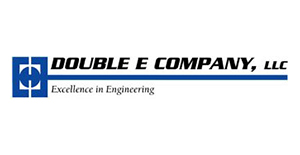 PORTFOLIO STORY
How We Partnered
Transaction Dynamics
A partnership with the management team to purchase the company from a private owner. Management made a significant reinvestment in the company as part of the transaction.
Investment Thesis
Highly diversified business in terms of geography, customers, end markets, and product lines
Strong, established brand name in niche market
Numerous avenues for organic growth, including new product introduction and geographic expansion
Pipeline of domestic and international accretive acquisition targets possessing strong strategic fit
Highly scalable model with significant opportunity to improve productivity
HEADQUARTERS
West Bridgewater, MA
INDUSTRY
Specialized Light Manufacturing
INVESTMENT DATE
April 2012
Incline's first step of strategy development had us lay out our vision for what we wanted the business to look like in the future. From there, we developed the strategic initiatives required to achieve that vision. Seeing the larger business allowed us to identify and proactively address gaps in the organization, product line and sales capabilities that we would encounter along the way.