Environmental Express, Inc.
Environmental Express, Inc. is a leading developer, manufacturer, and distributor of environmental laboratory equipment and supplies, providing an entire range of laboratory products for commercial, governmental, industrial, and academic laboratories worldwide. Applications of their products include the analysis of water and wastewater, oil and grease, metals, and hazardous waste.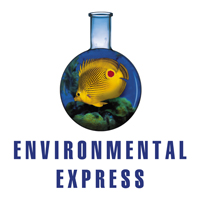 PORTFOLIO STORY
How We Partnered
Transaction Dynamics
A partnership with management to acquire the company from a private owner.  Management made a significant reinvestment in the company as part of the transaction.
Investment Thesis
Leading supplier of niche products serving diverse customer base with high switching costs
Leverage prior experience in laboratory products from investment in Wheaton Industries
Ongoing regulatory testing requirements provide strong recurring revenue base
Management team contributing a significant equity investment
Incline Value Enhancement
Completed strategic add-on acquisition
Relocated operations to a new facility
Improved sourcing and operational efficiency
Pursued OEM partnership opportunities
Upgraded management team
HEADQUARTERS
Charleston, SC
INDUSTRY
Value-added Distribution
INVESTMENT DATE
March 2011