Gas Technology & Services
Gas Technology & Services is a leading provider of industrial and specialty gas distribution services and equipment throughout the mid-Atlantic region. GT&S products include nitrogen, argon, and other rare gases. In addition, the Company rents pressure cylinders, cryogenic liquid containers, and small bulk tanks.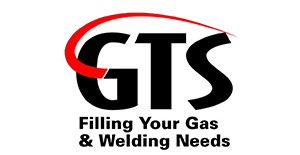 PORTFOLIO STORY
How We Partnered
Transaction Dynamics
A partnership with management to acquire a corporate divestiture from Air Liquide.  Air Liquide sought a divestiture for strategic reasons and in corporation with a mandate by the Federal Trade Commission.
Investment Thesis
Market leader in mid-Atlantic region
Strong and experienced management team with significant industry experience
Large, diversified customer base with high switching costs and recurring revenue
Solid organic growth opportunities and potential for acquisitions
Significant equity investment from management team
Incline Value Enhancement
Moved cylinder sourcing offshore (Korea)
Reduced Capital Expenditures by 35%
Consolidated vendors and signed new gas contracts
Improved operational efficiencies through route density and management
Grew revenue 32% over three-year period
Hired consultant to implement supply chain initiatives
Sold GT&S to strategic acquirer with full support and participation from management
INDUSTRY
Value-added Distribution
INVESTMENT DATE
October 2004