Mainline Supply Company
Mainline Supply Company is a leading distributor of water and wastewater infrastructure and transmission products in the Southeastern US. The Company offers thousands of SKUs including pipe, fittings, valves, meters, and fire hydrant products. Mainline distributes products to over 1,500 customers, primarily utility contractors, through its 15+ branch locations.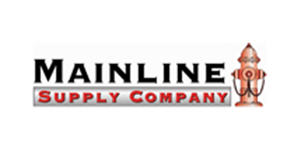 PORTFOLIO STORY
How We Partnered
Transaction Dynamics
A partnership with management to recapitalize the company.  The transaction provided partial liquidity for shareholders and capital for growth.
Investment Thesis
Top three position in all markets; compelling market fundamentals; diverse customer base
High barriers to entry from local market knowledge, high service levels, and long-term customer relationships
Significant organic growth opportunities through strong demographics in Southeastern U.S., new greenfield locations, and acquisitions
Strong management team with history of success
Incline Value Enhancement
Completed two acquisitions and supported opening of four new branch locations
Invested in systems and technology to facilitate continued growth and margin expansion
EBITDA growth of more than 200% during the 17 months of our ownership
Augmented management team by recruiting and hiring new CFO
Sold the company to Code Hennessey & Simmons in early 2007 realizing a 119.5% IRR
HEADQUARTERS
Charlotte, NC
INDUSTRY
Value-added Distribution
INVESTMENT DATE
October 2005